OUR MISSION IS TO SUPPORT QUALITY EDUCATION
FOR PUBLIC HOUSING YOUTH
Robert Scott Detherage
Founded in the memory of Scott Detherage, a child advocate and City of Chandler Housing Youth Program Coordinator. The Scott Detherage Foundation aims to provide financial support through college scholarships to disadvantaged students living in the Chandler area. Through funding activities and donations, the foundation's mission is to continue Scott's life work of unwavering dedication to the Chandler youth by expanding educational and development opportunities for students demonstrating academic and financial need.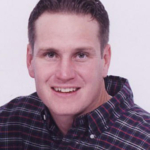 Robert Scott Detherage was an Arizona native born in Mesa, Arizona. Scott left us at the young age of 39 after suffering for two years from complications of an arachnoid brain cyst. However, Scott accomplished more in his short life than most of us do in an entire lifetime.
Scott began his life's passion of working with children at the Chandler Boys and Girls Club.  After a few years, he moved on to the City of Chandler Housing Youth program and eventually directed the program in Public Housing.  The after school and summer programs offer activities generally through sports activities.  Scott wanted every child to participate and often went door to door getting permission slips signed, taking the kids to practice and doing whatever it took to make sure the kids were involved and stayed out of trouble. He believed that if the children were successful in their after school activities it would transfer to their academic success.  Scott spent hours and hours individually counseling and talking to young men and women.  He genuinely believed that every child had the possibility of becoming a responsible and successful adult; and Scott was willing to do whatever he could to help that child realize his or her potential.  Quoting from his supervisor, Kurt Knutson, "Scott was a surrogate father to almost every child in Public Housing.  He knew their names…he knew their families.  He made a significant difference in the lives of the people he touched.  He was a mentor, a motivator, a coach, a cheerleader, a teacher, and most importantly someone who cared.  He was selfless and many times took it upon himself to help others overcome obstacles in life to become successful."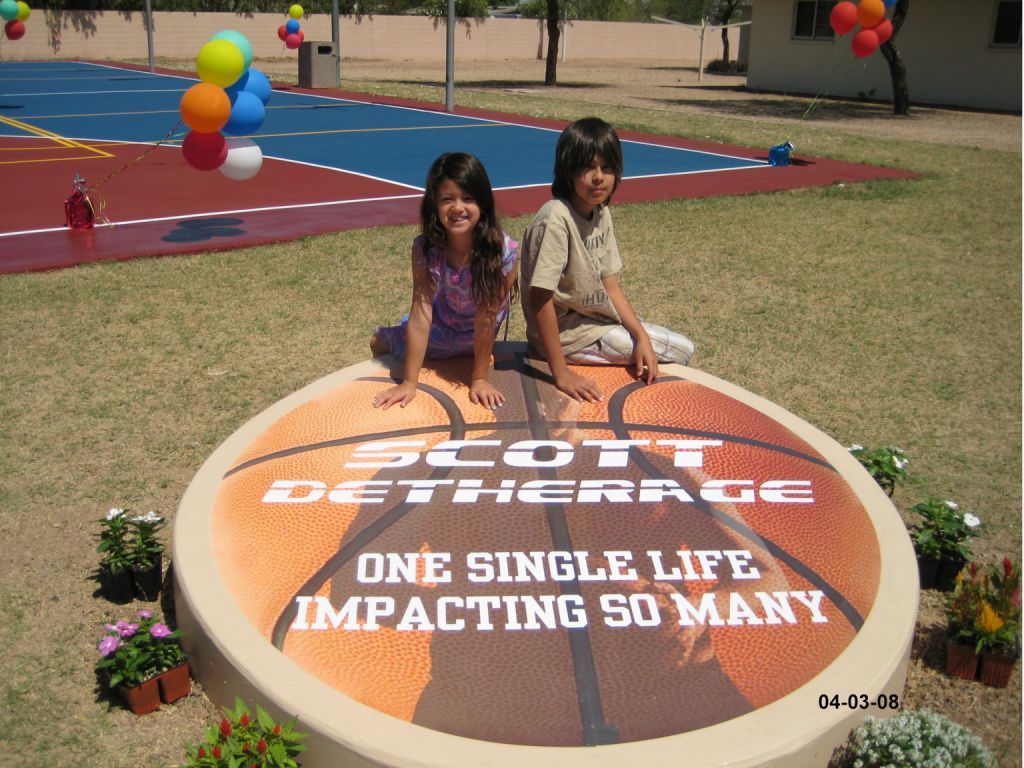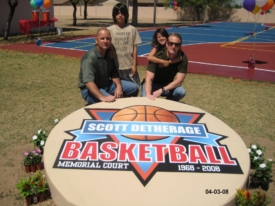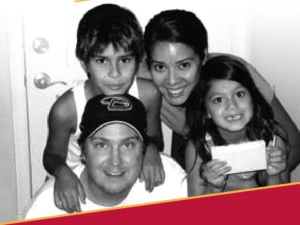 The Detherage Family
Scott left a legacy to his wife, Carmen, his children Steffen and Kaylee, his brother Randy, his parents, relatives and friendsHover to Learn More >>
The Legacy
Chandler youth and all who knew and loved him. Scott's dedication to our children and our future generations is something to be emulated by all of us and will be kept alive with the same passion he displayed during his life through the work of the foundation named in his honor. Steffen and Kaylee love to play sports and like their father, are involved in community service, volunteering and assisting Public Housing and other organizations.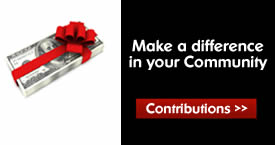 Donations
Make your tax-deductible donation! Click here to Donate >>
Put your donations to work helping the future of our youth.